We are passionate about Innovation.
We believe that slow growth or no growth in developed economies along with environmental constraints, rapidly aging societies, and various structural problems will increase demands for more frugal models of production and consumption and will require radical new models in areas such as health care, social care, and other aspects that affect directly or indirectly everyday life. This will increase demands for frugal innovation techniques along with the products and services associated with them.
Also, the developing countries' markets continue to grow and are projected to dominate the global economy in the coming decades. Due to this, there is a need to break out of traditional business thinking and challenge the assumptions about how companies research, design, develop, and manufacture products.
There needs to be a more entrepreneurial approach from the executive management level in companies. This needs to be done in a manner of win-win-win for the company, the customer, and the environment. Frugal innovations should not be just about cost savings. The eventual service or product that comes from the application of it should be more affordable, functional, and reliable.
We at InnoFrugal want businesses to respond to limitations in resources; whether financial, material or institutional, and turn these constraints into innovative ideas and practical solutions.
Meet the Team
What do we bring to the table?
Venkata Gandikota
Founder & President
Frugal Innovation Evangelist, Engineer,Entrepreneur, Researcher, Consultant, Systems thinking, Design thinking, Circular economy, Impact Investing
Antti Öhrling
Co-Founder
Blyk, Contra Advertising, Rovio, Jolla etc
Visionary Leader & Serial Entrepreneur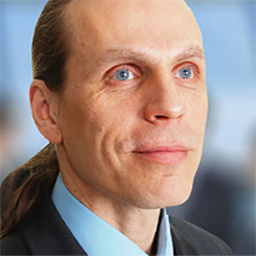 Jukka Kallioinen
Co-Founder & CFO
Entrepreneur with background in Engineering, Consulting, Product lifecycle management
Dr Prashant Jha
Physician, Engineer, Innovator, Entrepreneur, Educator, Author, Medical Journal Editor, Minimalist, BioDesigner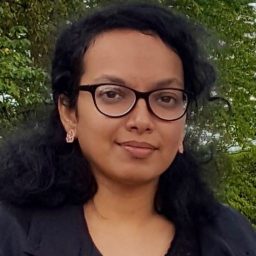 Swathi Venuturupalli
Circular Economy & Sustainability Program Manager
Engineer, Circular Economy, Sustainable Development, Researcher, Consultant, Systems Thinking, Design Thinking
Strategic Partners
InnoFrugal maintains institutional and strategic partnerships with the following major Finnish and International organizations from Government to Industry to Media. The below are some of the organizations we engaged with as part of our activities:




















Advisory Board
Meet our experienced advisory board
Navi Radjou
Navi Radjou is an innovation and leadership strategist based in Silicon Valley. He advises leaders worldwide on breakthrough growth strategies. He is a Fellow at Judge Business School, University of Cambridge, and a World Economic Forum faculty member. He won the 2013 Thinkers50 Innovation Award for re-shaping the way we think about and practice innovation. He has co-authored two global bestsellers (Jugaad Innovation and From Smart To Wise) and is writing his third book Frugal Innovation to be published by The Economist in late 2014. An Indian-born French national, Navi lives in Palo Alto, California.
Jaideep Prabhu
Jaideep Prabhu is Professor of Marketing and Jawaharlal Nehru Professor of Indian Business and Enterprise at Judge Business School, University of Cambridge. He has held positions at Cambridge, Imperial College London, Tilburg University (the Netherlands), and UCLA. His research interests are in marketing, innovation, strategy and international business. In particular, he studies various cross-national issues concerning the antecedents and consequences of radical innovation in high-technology contexts. His current research is mainly on how multinationals are using emerging markets in Asia, Latin America and Africa as a lab to do affordable and sustainable innovation for global application. He is the co-author of Jugaad Innovation described by the Economist as "the most comprehensive book yet" on the subject of frugal innovation. He has a BTech degree from IIT Delhi and a PhD from the University of Southern California.