Meet our founders
Meet the founding members behind the InnoFrugal association
Venkata Gandikota
Founder & President
Venkata is a change agent. He helps organizations and individuals in changing their mindsets, adding new skill sets to realize the Sustainable Development Goals. Based on his experience with the Indian market and also realizing the need for affordable & sustainable solutions for Finland and other European markets, he started the non-profit association The Nordic Frugal Innovation Society in late 2013 with 2 colleagues. By organizing ideation workshops and events involving Businesses, Cities, and Universities, he started to mainstream the frugal innovation concept in Finland and the Nordics. He is the lead organizer for InnoFrugal- a 2-day innovation and thought leadership conference held annually in Finland since 2015. This conference has now an annual UK edition at Judge Business School in Cambridge University and a soon-to-be annual German edition in Stuttgart with German partners.
He is involved in developing the impact investing ecosystem in Finland with the 1st of its kind Nordicmade Impact Investment Day at InnoFrugal 2018 in Helsinki. Gandikota has also written articles focusing on frugal innovations in the Finnish media and on various online entities. He has also been helping Finnish businesses in India as CEO of Indianeer Consulting and is a guest lecturer at JAMK University of Applied Sciences (International Business), Jyväskylä University (Business Program) & Aalto University (MBA Program). He has a Bachelors in Chemical Engineering from India and a Masters in Environmental Engineering from the USA.
Antti Öhrling
Co-Founder & Vice-President
Antti is a serial entrepreneur who combines creativity with strategy with previous experience as the Chief Operating Officer (COO) of Jolla/Sailfish and country director of India for Rovio Entertainment/Angry Birds. Though he has 20 international patents to his name, Antti's forte is business and not technology. Antti has worked in the FMCG, retail and wholesale, media, advertising, and IT and telecommunication industries. Antti co-founded Blyk, the first and original ad-funded mobile network, in 2005. He was the CEO of Blyk UK and then the Chairman of Blyk Media India until April 2012. Prior to Blyk, Antti founded Contra Advertising Group, an international advertising group operating in three continents, now part of Touch Worldwide.
He is currently the Chairman of Contra China, based in Beijing. Through his consultancy, Ohrling Ltd, Antti guides companies through market entries and re-positioning exercises mainly in the Asia region. He is also a board member of IFBF (Indo-Finnish Business Forum based in New Delhi) and a Fellow at RSA (Royal Society for the encouragement of Arts, Manufacturers, and Commerce), UK.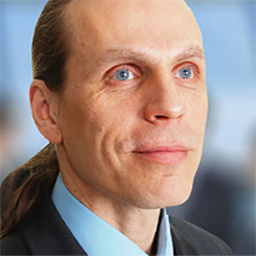 Jukka Kallioinen
Co-Founder & CFO
Since 2005, as CEO of JrockyCo, Jukka has been providing independent professional services for global and SMB companies in product life cycle management (PLM) that includes product life cycle and process expertise, packaged services and leading PLM solutions.
Before this current work, he has worked for 15 years at Metso Paper as a corporate PLM Manager and engineering development manager.He is the Editor-in-Chief of Valokynä-lehti and one of the Board of Directors for CAD/CAM Yhdistys ry